Recently, High Speed Door Services (HSDS) received an emergency call from a distressed manufacturer whose door had catastrophically collapsed.
A door weighing around 250kgs shook itself loose from its worn couplings and one side went into free fall narrowly missing two staff members. The collapsed half of the door was sitting on the floor when the HSDS team arrived. The failure happened as one staff member attempted to close the door whilst the other staff member was on the opposite side. This could have easily been fatal had a person been passing under the door at the time. As it were, both staff members were badly shaken.
Upon further investigation HSDS discovered the shaft and spring assembly had snapped completely through avoidable wear and tear and complete lack of maintenance. The HSDS team safely brought the remains of the door down and fashioned a temporary security cover out of the existing roller shutter door curtain. HSDS made a new door and had this fitted and operational within 24 hours.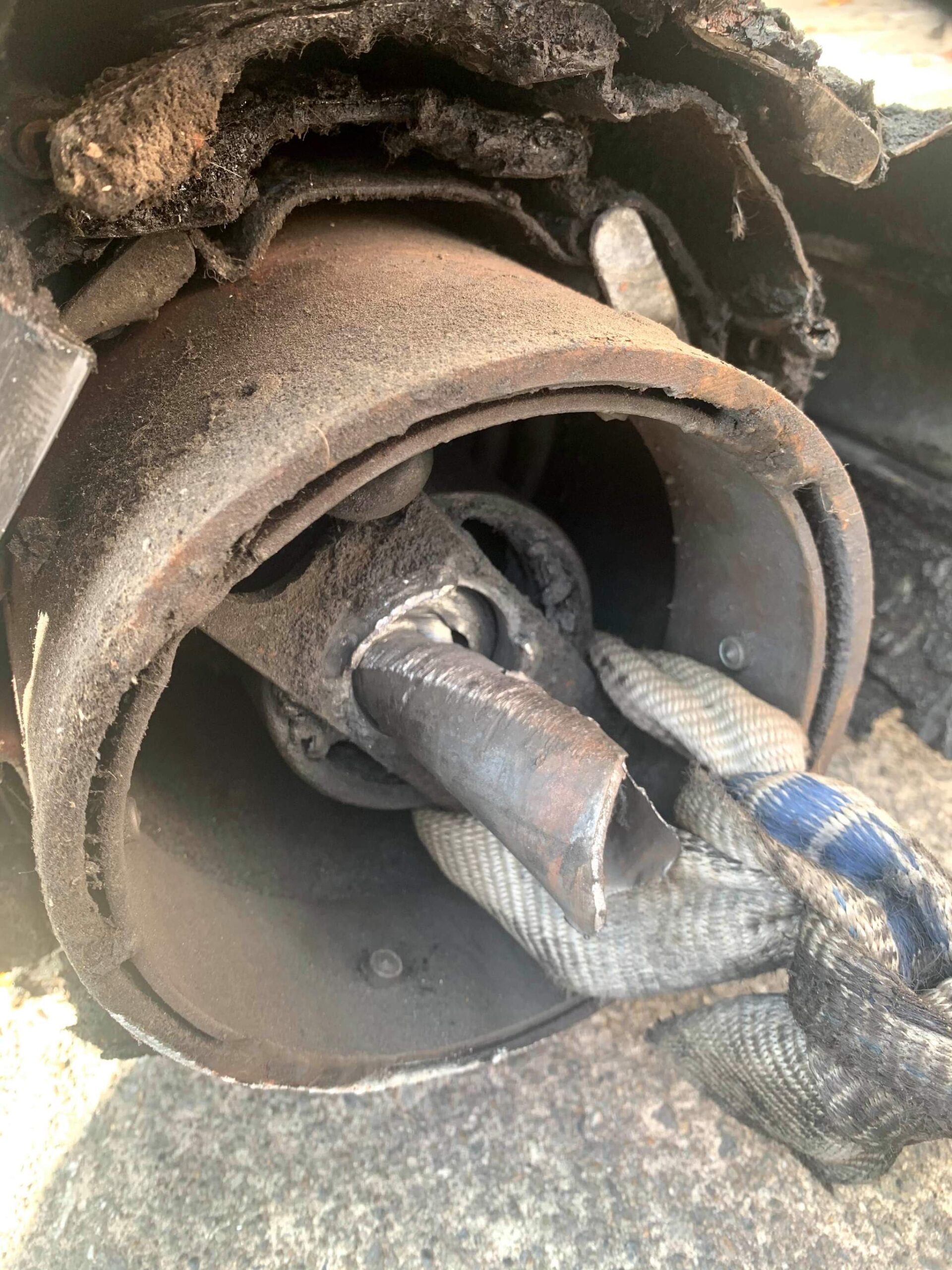 It is safe to say, this particular door went through its life cycle without any safety inspection nor servicing. The on-set of wear and tear of the spring assembly would have been picked up during a regular safety inspection and could have been addressed when first signs of deterioration occurred. This would have extended the life of the door, effectively creating a cost reduction in the long term.
Unsafe doors create a serious risk to staff which could have led to this company potentially facing an investigation into its Health and Safety protocols. HSDS has seen some spectacularly unsafe doors in recent years. Industrial doors need regular checks to ensure safe operation. Never risk missing a Safety Inspection and Service, and never presume the Landlord or previous occupant had completed one recently.
Ensure Health and Safety Compliance by booking your next door service today!